"I've seen the beauty in mystery, and I've been afraid of the dark.
It's just a typical fear of the ocean and they'll never rule your heart."
---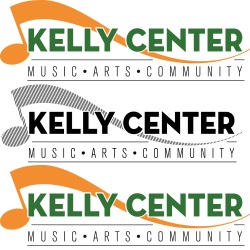 "Dennis Selfridge will do a benefit concert to support the Kelly Center. All proceeds from ticket sales and BYOB donations will benefit Kelly Music for Life." Follow me for More Info and to Get Tickets
Sneak Peek at The Kelly Center
It took some time for the Kelly Center to launch but it was quite an undertaking and the place is beautiful! Tom Kelly and his group have done a phenomenal job since 2011 making Havertown a hotbed for Music and Cultural Festivals. Keep a look out for the Kelly Center Calendar. The room is already attracting interest from some local, regional and national artists as an intimate venue for the arts!
---
Last live performance at the Haverford Music Festival
Here's a link to a video of "Pennsylvania" live streamed on Facebook during the Haverford Music Festival set from September of 2017: Watch the Video
---
Blast from the past: Live Videos from Rafters now on YouTube!
These aired on PRISM back in 1994. Here's one to see now